MDB-SCS signs up with first customer in the UK
We proudly announce the contract signature with our first customer in the UK.
Not any customer …
In fact, we are talking about the largest distributor of cosmetics and body care products, operating a network of over 1 200 stores under two different brands. Total sales of these networks largely exceed one billion euros.
Our customer serves the UK market, operating 3 distribution centers:
A first one, just north of London covers the south, while
A second one, near Leeds, delivers stores in the north.
Finally, a third unit is dedicated to fulfilling e-commerce orders.
The first two center are about 30 000m² in size and contain a range of about 10 000 SKUs. They operate around the clock.
Operations are relatively classical, employing order pickers collecting products into roll cages.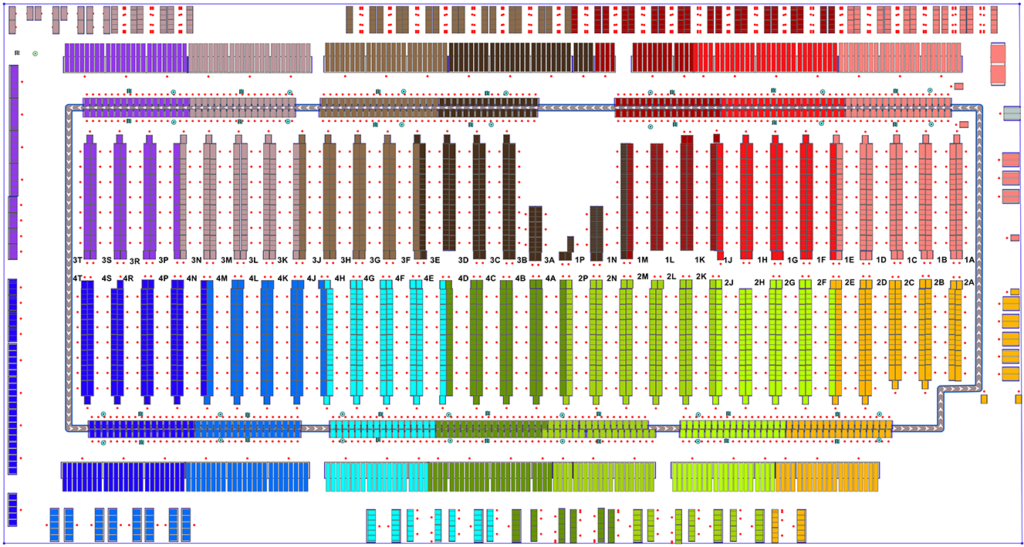 The e-commerce site consists of 30 picking spurs, organized along a conveyor.
It covers a surface of +/- 5 000m² and proposes a range of nearly 15 000 products on line.
After a first analysis, our customer was thrilled about our method, capable of reducing both order picking distances as well as the need for replenishing picking locations.
As a complement for the e-commerce operations, we set in place a method ensuring work load balance between successive spurs along the conveyor.